1971 Genuine Leyland Clubman GT Mini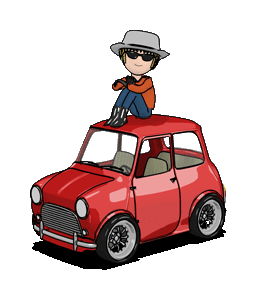 Cadiz Orange Australian Mini Clubman GT
​
Overview
Manufacturer
Leyland Australia

Production
1971-1973

Assembly
Sydney, Australia
​
Body and chassis
Australian build Leyland GT Mini Clubman
​
Price
$POV
​
Here is your once in a lifetime opportunity with a chance to invest in one of the greatest Australian Classic cars which has always been a rare collectible vehicle to obtain and own by many collectors around the world for many years. This is a genuine Australian build 1971 Leyland Clubman GT Mini built in 1971.
​
According to some information available about these rare and unique Classic GT Mini cars we managed to provide the following information:
​
This information has been carefully prepared purely for the Australian Classic Mini Clubman GT, as other similar GT models of distinct from the Mini 1275-GT which were available at the time in UK as well as in other several overseas markets.
​
At the time the Australian Clubman GT was sold in Australia and in New Zealand in very low numbers, as originally the plan was to introduce it to provide a replacement performance version of the Mini following the end of era for popular Cooper S production.
These rare GT cars shared many common features with their Cooper S predecessor, but they also have many of their own unique changes and characteristics, which were introduced at the time of production.
Due to their specifications, close links to the Cooper S cars and their involvement in motorsport, the GT Minis have always been and will be a highly desirable car among many collectors worldwide. With some exceptions, prices paid for Classic GT Minis are generally well above many other models in the Mini range of cars.
​
Most of Leyland Clubman GT Mini cars were sold new in Australia, with an original retail price of $2,502 (AUD). However in the early 1973 some of the GT Clubman Minis, which were built in Australia were also exported and sold overseas to public in New Zealand.
​
Due to the low production numbers and rarity of these Classic Australian cars, the current value of every GT Clubman Mini continues to mature every year.
​
Production numbers and period of manufacture:
​
Number Produced: 1200 cars
Sold in Australia: 1001 cars
Sold in New Zealand: 198 cars (during 1973)
Sold to USA: 1 car
​
Period of Manufacture:
Production commenced July 1971 (available for sale to the public on the 16th August 1971)
The GT Mini is believed to have been built through to January 1973, with the last cars being complied in January 1973.
Please note, information above has been provided and written based on a variety of sources and enthusiast input.
We highly recommend that you should not rely on the above information alone to make any purchasing decision and we make no representation that all information above is accurate.
​
This genuine Classic Leyland Clubman GT Mini is currently being restored as per Australian original specifications during the production time in 1971. For more information please contact us and we will endeavour to help you with your enquiry.
Experience the World of Services