Classic 1971 Leyland Clubman GT Mini car
1971 Leyland Clubman GT Classic Mini car
1971 Leyland Clubman GT Classic Mini car
1971 Leyland Clubman GT Classic Mini car
1971 Leyland Clubman GT Classic Mini car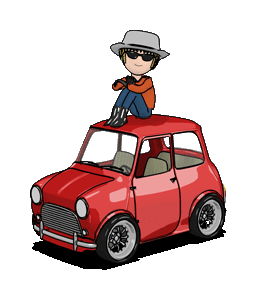 Genuine Classic 1971 Leyland Clubman GT Mini Car
​
Overview
Manufacturer
Leyland Australia
​
Production
1971–1973

Assembly
Sydney, Australia
​
Body and chassis
Classic Leyland Clubman GT Mini Coupe
​
Price
$35,500 Aud
​
Classic Leyland Clubman GT Mini car has twin fuel tanks 1275cc Engine, Twin SU Carburettors, 10" Contessa alloy mag wheels, comes with full new interior including many Leyland Clubman GT features plus much much more. This Classic Mini car is highly desirable amongst collectors as this is 1 of 1200 ever made in Australia. Now ready to be enjoyed! Great Investment for people who know their Classic Mini cars..
For more information or to arrange an inspection of this vehicle please contact one of our friendly team members and we will endeavour to help you with your enquiry.
Experience the World of Services...